Who We Are?
Based in Melbourne, A1 Gas & Mechanical Services Pty Ltd. is a highly reliable and popular car repair and car service centre. Established more than 30 years ago, we have grown from strength to strength, thereby becoming the ultimate choice of vehicle owners in Melbourne. We work with a sole aim to provide professional, stress-free, and budget-friendly auto repair and maintenance services.
We operate from the state-of-the-art facility to perform extraordinary work on every vehicle. We execute every task with diligence to bring the vehicles back on the road in the shortest time possible. Our car and 4WD mechanics, as well as LPG technicians, have achieved excellence in their work over the years. We cater to the needs of private, commercial, and fleet vehicle owners.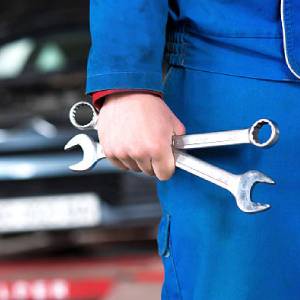 What Services Do We Offer?
⇒ Mechanical Repairs
⇒ Safety Check
⇒ Brake & Clutch Repairs
⇒ Steering Repairs
⇒ Suspension Check
⇒ Suspension Repairs
⇒ Tyre Fitting & Alignment
⇒ 4WD Repairs & Servicing
⇒ LPG Installation & Repairs
⇒ LPG Gas Tank Testing
⇒ LPG Conversions
⇒ Automatic Transmission Service
⇒ Fuel Injection System Service
⇒ Logbook Service
⇒ Roadworthy Certificate And Much More
Our Vision
Our vision is to make automotive repairs and maintenance incredibly smooth and quick for the vehicle owners.
Our Mission
Our mission is to become a leading auto repair and servicing centre by enhancing our knowledge and staying up-to-date with the latest developments in automotive technology.
Our Goals
⇒ Offer top-notch services and unparalleled customer support in all circumstances.
⇒ Earn trust and loyalty of the customers by delivering tailor-made solutions.
⇒ Keep the vehicles of our customers in the topmost condition at all times.
We follow a philosophy of putting people before profits, and therefore, we ensure that our customers, as well as our staff, are happy.
Why Choose Us?
⇒ We keep sufficient stock of genuine spare parts & components.
⇒ We inspect the vehicle thoroughly both before and after repairs.
⇒ We follow a pre-decided checklist while servicing any car or 4WD.
⇒ We take the approval of the customer before working on their vehicle.
Our technicians treat every vehicle as if it were their own, and so, while leaving your vehicle at our workshop, you can rest assured that it will be in safe hands. We provide guarantee on our workmanship as well as the spare parts & components used by us.
Customers rely on A1 Gas & Mechanical Services Pty Ltd. for their car repair and service requirements in Melbourne and surrounding areas.