Best Mechanics for All Your Car Service & Repair Needs in Berwick
If you're looking for an experienced car mechanic in Berwick for your car repair needs, look no further! At A1 Gas & Mechanical Services, we're your trusted source for all your car maintenance and repair needs. Our years of experience and quality service has made us the most recommended  Mechanical Repairs & car service centre in the Berwick region and the surrounding suburbs.
Nowadays, all cars come with a variety of high-tech features like GPS and Bluetooth, which need to be updated regularly.
Many mechanics don't update themselves with the new innovations and technology. So, you should rely only on an expert when you need electrical repairs for your vehicle. Our car mechanics always keep themselves up to date with the latest development in vehicle upgrades. Trust us to work on your car's electrical parts and fix the issue!
We can repair foreign and domestic vehicles of all makes and models. Our auto service centre has all the latest diagnostic equipment needed to pinpoint the issues accurately and work on them. We go the extra mile to make sure that you're satisfied with our service.
LPG Automobile Servicing, Repairs and More in Berwick
From safety and suspension check to brake and clutch repairs, dyno tuning, and much more, A1 Gas and Mechanical Services have got it all covered. We are Australia's first automotive centre to offer services for LPG-driven vehicles, and you would be glad to know that our services are available for customers across Berwick.
Some of the services we offer are:
Roadworthy certificate:
Rely on our authorised automotive station for your logbook and roadworthy certificate services in Berwick. You can trust our qualified technicians to do all the necessary inspections needed for your vehicle's roadworthy certificate.
Brake and clutch repairs:
Regular inspection and servicing of the brake and clutch systems are important not only for your vehicle's performance but also to ensure the safety of passengers. The vehicle will be checked thoroughly, and we will let you know about any potential repair or replacement it needs. Once you confirm the repairs and the cost, you can expect a quick turnaround time for the repairs.
Dyno tuning:
Are you looking for ways to boost your vehicle's performance without compromising on safety? Contact our experienced technicians for all your dyno tuning services in Berwick. From horsepower and torque to the engine's output and air-fuel mixture, we will check everything to ensure you get the best results.
Suspension check:
For a vehicle to be safe on the road, stable steering and suspension are important. We have the necessary technology and knowledge to provide you with an excellent customer experience. Our outstanding services are available across Berwick for both cars and 4WD (four-wheel drive) vehicles.
Safety check:
Is your vehicle tested safe to be on the road? Does it have the necessary safety ratings? If you're unsure, don't worry. Get in touch with our technicians today. We will conduct a range of necessary tests and assessments to check your vehicle's safe functioning. If it doesn't meet the requirements, we will help you with all the repairs and replacements.
Our Car service centre satisfies all the conditions to become a logbook service provider. So, if you need log book services for your car, bring it to our qualified and licensed car mechanics right away! Well use genuine parts and components for your car and will perform maintenance at specific intervals as specified by the manufacturer.
Receive a Roadworthy Certificate from trusted car service centre Berwick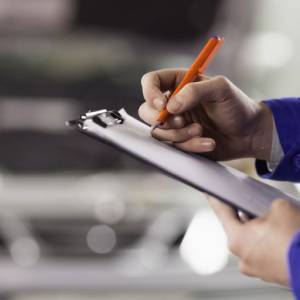 All vehicles that are driven in Australia need to have a roadworthy certificate. This states that the car is in a good condition to enter the road and ensures that all passengers are safe. If you're planning to buy a pre-owned car or sell your old car, get in touch with us to obtain a roadworthy certificate & Safety Check.
Our car mechanics have the capability and skills to know what to inspect and how to inspect your car & done all Mechanical Repairs. We will thoroughly examine the car for any issue and will inform you of all the repairable and non-repairable issues within. In case there are no issues with the car, we'll be able to provide you with a roadworthy certificate. If you're planning to buy a car, this inspection can save you from purchasing a car with faulty mechanics.
Book an appointment with us when you need car repairs in Berwick. Call our team today for a free quote on your car repairs 0437 522 193 or visit our auto shop if you're in Berwick or one of the nearby suburbs and get all your questions answered!