Logbook Service in South East Melbourne for New and Old Vehicles
Logbook servicing is a mandatory routine followed by the vehicle owners for a certain period after the purchase of a vehicle. We provide logbook service in South East Melbourne and surrounding suburbs for new and pre-owned cars and 4WD vehicles. Our technicians have carried out logbook servicing for all makes and models of cars and four-wheel-drive vehicles.
For a long time, vehicle owners used to visit the dealership from where they had purchased their vehicle for logbook service. But according to the new rules formed by the VACC, you can visit the automotive centre of your choice for getting the logbook service of your vehicle done. Thus, you can save time and money which get wasted in travelling to the car dealership located far away.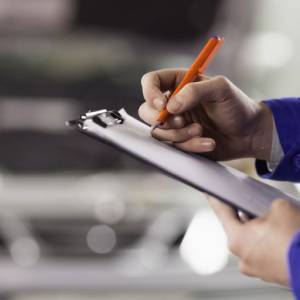 However, certain conditions need to be fulfilled which are listed below:
⇒ The automotive shop you choose should be authorized to offer logbook service.
⇒ The technicians should be qualified and licensed to perform logbook service.
⇒ The logbook service should be carried out as per manufacturer's specifications.
⇒ The spare parts, oils, and lubricants used for replacement should be genuine.
We fulfil all the above conditions, and so, we are the perfect choice for a logbook service of your vehicle. We stamp the logbook of your vehicle at the end of every service interval. We have always been appreciated for conducting logbook service in an amazing way.
What are the Benefits of Logbook Service for Cars & 4WD Vehicles?
Every new car and 4WD vehicle come with a statutory warranty provided by the manufacturing automobile company. To maintain that statutory warranty, the logbook service must be carried out on intervals recommended by the manufacturer. Getting the logbook service done also increases the resale value of your vehicle.
The gaps between two intervals as well as the parts to be checked during every service interval are mentioned in the logbook of a new vehicle.
Why You Should Visit our Workshop for Logbook Service in South East Melbourne?
Customers visit our workshop for logbook service from South East Melbourne and many other surrounding regions. As our workshop is an authorized centre and our technicians are qualified for logbook service, your new car warranty will not get void by choosing us for the logbook service of your vehicle. We perform the necessary checks during every service interval.
We use the genuine or premium quality spare parts and fluids, and follow the manufacturer's specifications to make sure that the warranty on your new vehicle remains intact. Our stamp on the logbook of your vehicle serves as proof that you can use in unfortunate circumstances where you might need to claim the manufacturer's warranty.
Now that you are aware of the benefits of logbook service in and around South East Melbourne suburb, ensure that you never skip the logbook service of your vehicle. Ask for a free quote on 0437 522 193 today!
FAQs
Getting scheduled logbook servicing from an authorised car service provider like A1 Gas & Mechanical Services Pty Ltd. will help you prevent the manufacturer's warranty from getting void.
Logbook service involves inspecting and replacing oils and components at the intervals recommended by the car manufacturer. Maintaining your vehicle will prolong its life and protect it from damage.