Roadworthy Inspection and Certificate Specialist in Hallam and South East Melbourne
A roadworthy certificate is only approved after the vehicle has specified tests that indicate it is fit to be on public roads. It is a legal document proving the safety of your automotive. A car safety check required to attain a roadworthy certificate can only be conducted by authorised professionals. At A1 Gas & Mechanical Services, we provide roadworthy inspection services and all car services in Hallam and South East Melbourne
Roadworthy Vehicular Inspection
Getting a roadworthy certificate (RWC) for your vehicle is important to prove that all the key components of your car are functional. However, to get an RWC, the car's overall condition is tested. Here are some vehicular aspects that are assessed: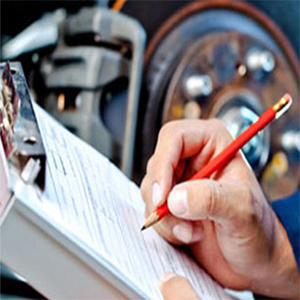 Windscreen and windows, including front wipers
Body (for rust or damage)

Other safety-related items on the body, chassis, or engine
When do You Require RWC?
According to governmental regulations, a car roadworthy certificate is required when:
Buying a new car

Selling your registered car to a new owner

Renewing your car's registration

Vehicles that have been registered in another state or territory

Making major car modifications

If your car runs on LPG (Here, RWC for the car is required annually)

If there are any vehicular defects
If your car fails the RWC inspection, it is necessary to make the required repairs after which you can have your vehicle assessed again. A roadworthy certificate is valid for one month or 1000 kilometres.
Safety Checks and Vehicle Inspections in South East Melbourne
Vehicle inspections and safety checks ensure safe road conditions for everyone. Though road laws differ from state to state, most safety rules are common. A lightweight vehicle must have a safety check every year after the first five years. Similarly, heavy vehicles need a safety check annually. It is important to get safety checks periodically for your vehicles to avoid fines.
In South East Melbourne, if your car fails the roadworthy check, you have seven days to repair or replace the faulty parts listed in the report. If it takes more than seven days to fix the vehicle, you may need a full inspection again. Roadworthy certificate cost varies with the age, type, and condition of a car. According to the make and model of your vehicle, the price range for the roadworthy certificate could be anywhere from $150 to $250. If your vehicle runs on LPG, an extra $50 could be levied. For a hassle-free process, you can ask for a quote or a pre-inspection from a licensed tester like A1 Gas & Mechanical Services.
Vehicle Safety Inspections at Affordable Rates
It is required by law in Victoria that all vehicles go through a roadworthy test. So, if you are preparing to buy, sell or re-register a car, you've come to the right place. As a reliable RWC provider in South East Melbourne, Gas & Mechanical Services offers reliable roadworthy checks at an affordable rate. You can get a roadworthy certificate for your car in a hassle-free manner. Here are some reasons to choose our services:
Experienced professionals: We have been in this business for over 30 years and have successfully served thousands of loyal customers.

State-of-the-art facility: Our advanced infrastructure and updated tools give us an edge in all repair services for your vehicle before getting an RWC certificate.

Transparent service: Our dedicated team believes in transparency and value honesty.

Quality assistance: We understand that vehicle safety checks are essential due to legal regulations as well as ensuring that your car is in optimal condition on the road. That is why our team will ensure that all vehicular aspects of your car are in good working order.