First-Class Brakes & Clutch Repairs in South East Melbourne
We offer services for repairing braking and clutch systems of cars and four-wheel drive (4WD) vehicles. Along with repairs, we also perform replacements and servicing of the components of braking and clutch systems. For brakes & clutch repairs in South East Melbourne and surrounding suburbs, customers visit our workshop without any second thoughts due to our unparalleled reputation.
Our team has clutch & brakes specialists who have worked on all types of clutch and braking systems. We can complete brake & clutch repairs, replacement, and servicing as fast as possible. We carry spare parts and components of braking and clutch systems from top brands. When it comes to making the brakes and clutch of your vehicle function well, no job is too big or too small for us.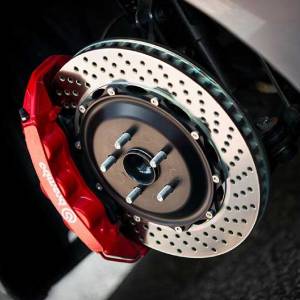 We provide the following services for Brakes and Clutches:
⇒ Brake and clutch inspection
⇒ Brake pad replacement
⇒ Brake shoe replacement
⇒ Brake disc machining
⇒ Brake drum machining
⇒ Brake fluid flush and change
⇒ Clutch flywheel grinding
⇒ Clutch flywheel replacement
⇒ Clutch disc replacement
⇒ Clutch pressure plate replacement
⇒ Clutch master cylinder replacement
⇒ Clutch slave cylinder replacement
⇒ Clutch fluid flush and change
⇒ And much more
Whenever any vehicle enters our workshop for rectification of a defect in brake or clutch, we begin our work by checking the brakes or clutch components. Once the defect is found, we share our honest opinion with the customers. If the customer agrees with the process and cost, we complete the job quickly.
How Clutch & Brake Repair Specialists in South East Melbourne can ensure your Safety?
The braking and clutch systems are important not only for the performance but also for the safety of your vehicle. Malfunctioning brake or clutch components can endanger the safety of occupants of a vehicle. Therefore, it's important to keep the braking and clutch systems of your vehicle in top shape.
You must get the brakes and clutch components inspected and serviced regularly by a specialist technician. We are the clutch & brakes specialists in and around South East Melbourne suburb.
How to Find the Best Mechanics for Brakes & Clutch Near Me?
When the parts of braking or clutch system of your vehicle become defective, you should get them repaired or replaced as soon as possible. Ignoring the problems related to your brake or clutch can lead to huge expenses for repairs and replacements in the future. Only a car service or 4WD service centre located nearby you can provide swift services.
However, relying on any nearby automotive shop without conducting much research means ending up more money. A1 Gas & Mechanical Services Pty Ltd. is an ideal place for customers in South East Melbourne who want to search for repairs and maintenance of brakes & clutch near me.
Have you been searching for clutch & brakes specialists for brakes & clutch repairs in South East Melbourne or any other nearby suburb? Then, speak to us on 0437 522 193 or send an email to service@a1mechanicalhallam.com.au.