Best-In-Class Mechanical Repairs in Melbourne
We perform mechanical repairs for American, European, Asian, and Australian cars with a focus on delivering remarkable workmanship. Irrespective of the size of the job, type of the vehicle, and complexity of the problem, we always try to keep the cost low for the customers. We analyse the condition of the vehicle and recommend solutions which are feasible both time-wise and economically.
Some of our staff members are the best mechanics in Melbourne and other areas. They possess a wealth of knowledge in repairing, replacing and servicing several auto mechanical parts. Being strategically located, we have become the go-to place for minor and major mechanical repairs. Whether you own a classic car or a brand new car, we can resolve all mechanical problems effectively.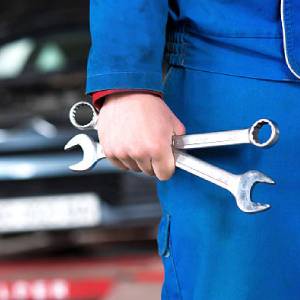 ⇒ We diagnose the problems in a vehicle using the right methods and tools.
⇒ We find the root cause and determine the suitable repairs & replacements.
⇒ We share our findings with the customers and also inform them about the cost.
⇒ We explain to the customers the work required to repair their vehicle.
Once the customer agrees with the mechanical repairs and replacements to be performed for bringing their vehicle back in driveable condition as well as the cost involved, we begin working on their vehicle. We make sure that the customers feel confident while handing over their vehicle to us.
Most Affordable Car Service Mechanics in Melbourne
A1 Gas & Mechanical Services Pty Ltd. is the name that comes to the minds of car owners whenever they need the most affordable car service mechanics in and around Melbourne suburb. Since the establishment of our business, we have laid huge emphasis on providing services at unbeatable prices.
As we have built strong relationships with the suppliers, we get the spare automotive parts and components at competitive prices, and we transfer the benefit to the customers.
Highly Preferred Car, 4WD & LPG Mechanics in Melbourne
Our automotive shop is highly preferred for cars and four-wheel-drive vehicles fuelled by petrol, diesel, and liquified petroleum gas (LPG) as we make the whole process simple for the customers. Our mechanics never fail in delivering on the promises made by us to the owners of the vehicles as we understand that business grows by strengthening the trust of the customers. We ensure that mechanical problems don't arise in your vehicle anytime soon.
From timing belt inspection and engine oil change to clutch fluid flush and steering wheel replacement, our mechanics can handle any task effortlessly related to the mechanical system of cars and 4WD vehicles. We tell every customer that if they feel dissatisfied with our services, they can return to our workshop without any hesitation.
If you have been wondering who are the best mechanics for mechanical repairs in and around Melbourne suburb, the answer is A1 Gas & Mechanical Services Pty Ltd. You can reach us via 0437 522 193 or service@a1servicing.com.