Fantastic Services for LPG Conversions in South East Melbourne
A1 Gas & Mechanical Services Pty Ltd. is an accredited service centre for providing automotive services for LPG cars and four-wheel drive (4 X 4) vehicles. Our technicians are licensed for performing various activities related to automotive LPG systems. We have advanced tools and branded LPG kits for converting vehicles driven on petrol and diesel to LPG, i.e., liquified petroleum gas.
Customers visit our workshop for LPG conversions from South East Melbourne and surrounding suburbs. We can convert petrol-powered and diesel-powered vehicles to either bi-fuel vehicles or vehicles that run only on LPG. Our Autogas technicians have extensive experience in carrying out LPG conversions for numerous makes and models of cars and 4WD vehicles.
What are the Benefits of LPG Conversions in South East Melbourne?
Irrespective of the suburb or town you live in, you can avail a lot of benefits by converting your vehicle from petrol or diesel to LPG. We offer services for LPG conversions in South East Melbourne and neighbouring areas. As a responsible business, we always make the customer aware of the pros and cons that they might experience after getting LPG conversion done for their vehicle.
Running a vehicle on LPG has the following advantages:
⇒ Low fuel cost
LPG costs less than petrol and diesel as it attracts lower fuel duty or tax than other forms of automotive fuels. Even though the vehicle owners have to buy more LPG than petrol and diesel as the efficiency of LPG is less, they enjoy considerable savings in fuel cost.
⇒ Increased engine life
As LPG is a cleaner-burning fuel, the combustion process results in less residue in the form of particulate matter. Therefore, the combustion chamber, spark plugs and other parts of an engine system remain clean. It helps to extend the life of an engine.
⇒ Environmental friendliness
LPG generates fewer carbon emissions than petrol and diesel, and so, running vehicles on LPG creates less pollution. Thus, LPG is considered as an environment-friendly fuel.
Despite several benefits of LPG, many vehicles owners feel reluctant in converting their vehicle from petrol or diesel to LPG due to the time and cost involved in the process. Therefore, we provide quick and affordable services for LPG conversions in South East Melbourne.
To get first-class services for LPG conversions in South East Melbourne and nearby regions, bring your petrol-powered or diesel-powered vehicle to our LPG service centre. Fill the form here to book an appointment.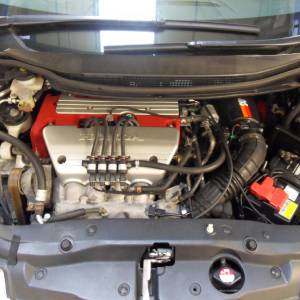 FAQs
LPG conversion cost depends on the type of equipment you choose for your car. You can call us on 0437 522 193 to get an estimate.
LPG is a cleaner burning fuel when compared to petrol and diesel. Your engine life will be prolonged and the performance will not be affected.
With LPG conversion, you will be able to save the money spent on fuel and this will add up to a significant saving. Therefore, it will also increase its value due to better fuel efficiency.