How Much Does an Average Car Service Cost in Melbourne?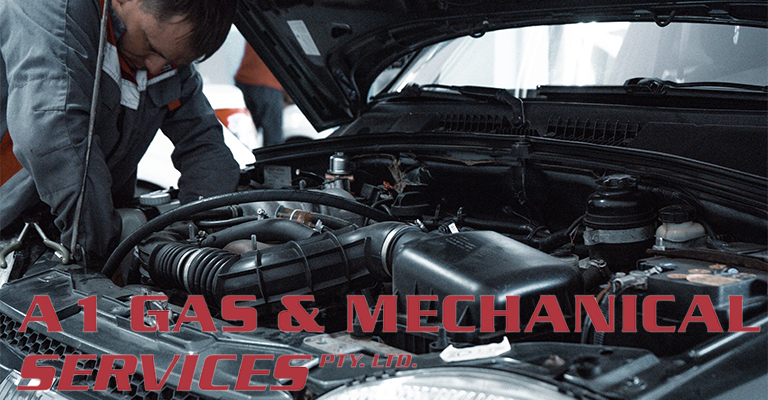 As cars are the primary mode of transportation in Australia, it is crucial to service them regularly to maintain their excellent working condition. Regular servicing of a vehicle ensures the safety of drivers, passengers, and pedestrians. On the other hand, neglecting routine maintenance can lead to expensive repairs and compromise the safety of drives. That is the reason why it is important to be aware of the factors associated with car service along with its cost.
So, let us discuss how much does an average car service cost in Melbourne, Australia?
What is the Cost of a Car Service?
Regular service is an essential aspect of vehicle maintenance to ensure that it operates optimally and safely. Understanding the cost of car service in Melbourne is crucial for budgeting and planning its maintenance. Generally, the price of car service is mainly determined by the make and model of the vehicle, the type of repair required, and the location of the mechanic shop.
In Australia, car service costs depend primarily on geographical location. It's worth noting that these rates can vary greatly within each state and it tends to increase as you approach the capital city of any given country. Additionally, the cost can be higher or lower than the state average.
Factors Affecting the Cost of Your Car Service
Many things affect car service prices including the car's manufacture, model, service, mechanic, and mileage. The details regarding this are listed below.
Car'sMake and Model

Car servicing costs vary greatly by model and manufacture. Different cars need different spare parts, engine oils, transmission fluids, and planned maintenance, which can vary in their costs. These parts may raise or lower the servicing expenses, depending on the availability and quality.

Additionally, different car types have different service costs for petrol or diesel, front-wheel or all-wheel drive. Some cars may have planned maintenance requirements based on their model, which can impact the overall servicing expenses. The service intervals of different car models range from 6 to 12 months. It is best to check your vehicle logbook for servicing recommendations.

Preferred Intervals for Specific Service

Your car's age, mileage, and scheduled service also play a crucial role in determining the servicing costs. Take a look at the following intervals (in kilometres) at which your vehicle requires service. Also, certain milestones may require specific servicing, including major repairs or replacements.

60,000 km
120,000 km
180,000 km
240,000 km
300,000 km
360,000 km

The automobile industry has introduced initiatives such as price ceilings on services, fixed-price servicing, and menu-based servicing to increase pricing transparency for car maintenance and repairs.

Major Vs Minor Services

Car services can be categorised into major and minor services, depending on the service your vehicle may require. This can also affect the cost because of the nature of the repair work performed.

Major car services: These include a thorough tune-up of your vehicle such as:

Engine oil testing and replacement
Filters testing and replacement
Spark plugs repair and replacement
Brakes inspection
Suspension tests
Wheel alignment
Flush and change fluids in the car
Road test and safety inspection
Battery load tests and other checks

Major services are planned based on the distance your car has travelled or the car's age. It is recommended that significant servicing be performed every three years or 30,000 km. If your car is older, the maintenance cost may increase due to the need for additional replacements.

Minor car services: These include surface inspections and minor repairs, such as checking and inflating the car's tyres, refilling the radiator fluid, and other similar services. Usually, these minor repairs and maintenance are covered in long-term service agreements. Moreover, these services do not involve replacing spare parts, using specialised equipment, or doing time-consuming maintenance. Minor servicing should be undertaken every six to twelve months or 10,000 km.

The Mechanic

The ultimate cost will depend on the mechanic's hourly rate and whether you choose a private or dealership repair. Getting your car serviced by an independent car mechanic may void the manufacturer's warranty, as some car manufacturers require servicing to be done at their authorised dealerships only.

The ACCC stated that car owners should choose someone who repairs their car so that the service meets the manufacturer's specifications. As a result of the implementation of fixed pricing services, dealerships and private mechanics are now required to provide cost transparency.

The Mileage

The mileage of your vehicle is another crucial factor that affects the cost of car service. As previously stated, your automobile will require minor maintenance every 10,000 km and the cost will increase with higher mileage, especially at the 60,000 km mark and beyond. Higher mileage may require additional maintenance tasks, repairs or part replacements, which can impact the overall cost of car service.

Private Dealership or Independent Mechanic Service

Choosing between a private dealership or an independent mechanic for your car service can also affect the cost. This depends on your requirements and circumstances. With the establishment of pricing caps, a dealership will be less expensive than a private mechanic.
Conclusion:
Regular servicing is one strategy to reduce automobile maintenance costs. At A1 Gas & Mechanical Services Pty Ltd., we take pride in providing professional car servicing to our valued customers. Our technicians are highly skilled and experienced in servicing a wide range of vehicles.We keep a well-stocked inventory of genuine parts and follow a pre-decided checklist while servicing any car or 4WD.
Contact us to get the best mechanic services in Melbourne, Australia. Call us on 0437 522 193 or email us at service@a1mechanicalhallam.com.au to learn more about our services.